Best junior company in Europe in 2022
About Escadrille Toulouse
ESCadrille Toulouse Junior Conseil is a student consulting firm offering services to companies in the fields of marketing, finance, communication but also in digital strategy and auditing.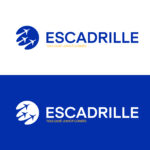 New modern and creative website.
By opting for a tailor-made website by Digital Cover, ESCadrille wanted to present its customers and prospects with a website with high perceived value optimised for lead generation.
With this new trendy and animated design, The junior company reveal itself on the web.
The Digital Cover team has proposed an innovative and creative website which is also very efficient in terms of loading time and optimised for natural referencing (SEO).